Full Service Eviction & Collection Law Firm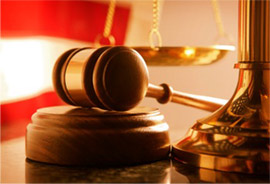 Steven R. Hrdlicka, Esq. is an attorney specializing in representing owners and managers of rental properties in Central California.  He is also an owner of commercial and residential rental properties.  Mr. Hrdlicka graduated with degrees in Political Science and Business from California State University-Fresno and a Juris Doctor Degree from San Joaquin College of Law.  He was admitted to practice law in the State of California in 1985.  Mr. Hrdlicka is an active member of the California Apartment Association and has acted as the Chairman and State Delegate for the Greater Fresno Division.  He currently serves as the Education Chairman for CAA of Greater Fresno.Mr. Hrdlicka has developed and taught numerous courses for the rental housing industry and also writes a regular column for the Fresno Bee Newspaper.  He has lectured for many private and public sectors including:
The State Bar of California
The California Department of Real Estate
The California Apartment Association
The Institute of Real Estate Management
Multiple Housing Authorities and numerous County and City organizations
Steven R. Hrdlicka has successfully litigated thousands of unlawful detainer and collection lawsuits and regularly sits as a Judge Pro-Tem for the Fresno County Superior court.